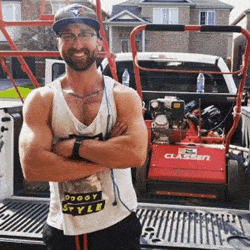 Tim Oliver, owner and operator, landscaping since the age of 13.
Multiple landscaping positions, over 15 years in the industry.
8 years of landscaping business service within the GTA.
Free consultations and follow up's with online estimates and invoicing.
Quality service guarantee on each and every service provided.
Unparalleled customer support that only a small family company can provide.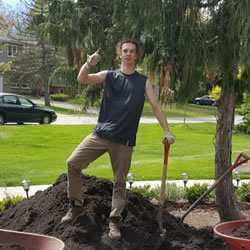 Keiran Wade - 2nd Year Apprentice
Keiran attended Humber College for Horticulture.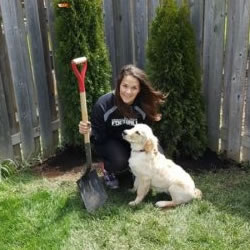 Catherine Carlini- Our Interior flower and plant arrangement specialist.
Garden center employee for family business 8 years and counting.
Born and raised Caledon Ontario, resides in Grand Valley.
Elementary school teacher.
Landscaping part-time in summers.
Hobbies include travelling, cottage, water skiing, volleyball, basketball, camping.