Field And Brush Clearing in Amaranth and Caledon, ON
Are your grassy areas being overrun by invasive brush or untamed grass that is now growing out of control?  Do you need to have your property line or a new fence line cleared?  Maybe you have large amounts of brush surrounding your pond or water feature that you'd like to have removed so you can reclaim that lost land (and the view)?  Clearing away brush will help improve your curb appeal and restore lost land value.  After clearing away the brush you'll be left with a blank canvas ready to landscape how you wish!
Warrior Landscaping Is a full-service landscaping and property maintenance contractor based out of Amaranth, Ontario.  We specialize in field clearing and brush clearing services for residential and commercial property owners.  Our services include:  brush removal, cutting very overgrown lawns, and rental property care.  We also specialize in clearing overgrown fields and also clearing weeds and brush around community ponds and water features.
We can provide brush clearing and removal services for private residential properties or residential developments like HOA's and townhomes.
What To Do With That Reclaimed Land After Clearing Out The Brush?
After removing all of the overgrown grass and brush from a property some of our clients wonder just what they are going to do with the space (as it's usually a dramatic difference!).  If you fall into that category we'd be happy to discuss low-maintenance options for your newly reclaimed land.  From turning the area into new lawn, to xeriscaping, or even a parking area, the choice is yours and you'll have a team of experts in your corner, ready to help.
Why Should You Choose Warrior Landscaping For Your Field or Brush Clearing?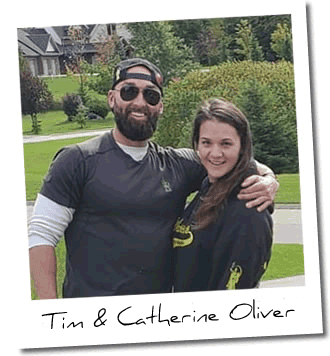 When you choose Warrior Landscaping to clear your field or the brush on your property you are partnering with a small, locally owned, family run business.  We have the equipment to make short work of your overgrown grassy and field areas and we can get them back into a manageable state for you.
As Warriors we believe in providing great service and value and complete customer satisfaction through a job well done!   Our employees are experienced and they are expertly trained.  We will conduct ourselves like true professionals on your property at all times, leaving no trace behind except your newly cleared areas.
If you'd like an estimate for field clearing or brush removal services please fill out our contact form and we'll get right back to you.