Garden Weed Control Services in Amaranth and Caledon, ON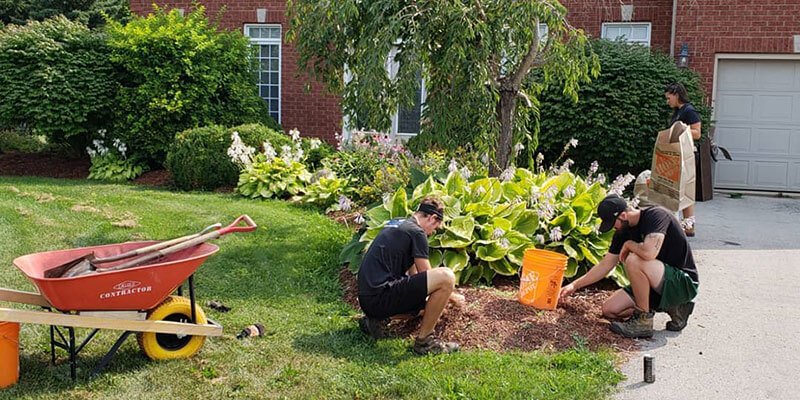 Are Weeds Taking Over Your Garden Beds?
We can take care of that problem for you!
Weeds in your garden beds can be an eye-sore and detract from the appearance of what should otherwise be a beautiful landscape.  There are many types of undesirable weeds that commonly infiltrate gardens throughout Ontario.  Getting rid of weeds can be a long process, especially if you have a large property with many intricate garden beds and the problem has gotten out of control.
Warrior Landscaping is a full service garden maintenance contractor based out of Amaranth, Ontario.  We specialize in hand pulling weeds the old fashioned way!  We specialize in servicing residential and commercial properties. Size doesn't matter, quality does, whether your gardens are large or small, The Warriors are ready to help.  Thistles, dandelions, clover, blue grass, crab grass, creeping charlie and more, we can help you remove it from gardens.
Garden Weeding Services In Amaranth, ON
Weeding garden beds
Hand pulling weed control service
How Our Lawn and Garden Weeding Process Works
The first step is an initial visit to your property to determine the state of your lawn and garden beds and what type of weeding attention it might require.
We start with our initial consultation.
We check out the health of your lawn and determine a suitable weed control program.
We show up on the scheduled day and complete our services as promised.
The end result will be a lawn or garden free of unsightly weeds!
After we've visited your property and discussed the project with you we'll be to provide you with an accurate cost estimate to regularly provide weeding services for your lawn and gardens.
Why Warrior Landscaping For Your Garden Weed Control?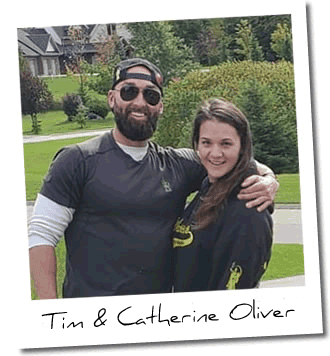 When you choose Warrior Landscaping you are partnering with a small, locally owned, family run business. We're large enough to take care of all your garden and lawn maintenance needs but we're still small enough to give your property the specific care and attention it needs to make a big impact on your curb appeal.
As Warriors we believe in providing great service and value and complete customer satisfaction through a job well done!   Our employees are experienced and they are expertly trained.  We will conduct ourselves like true professionals on your property at all times, leaving no trace but a beautiful looking garden without a bunch of unsightly weeds!
If you'd like an estimate for garden weeding services please fill out our contact form and we'll get right back to you.