Pruning Hedges in Amaranth and Caledon, ON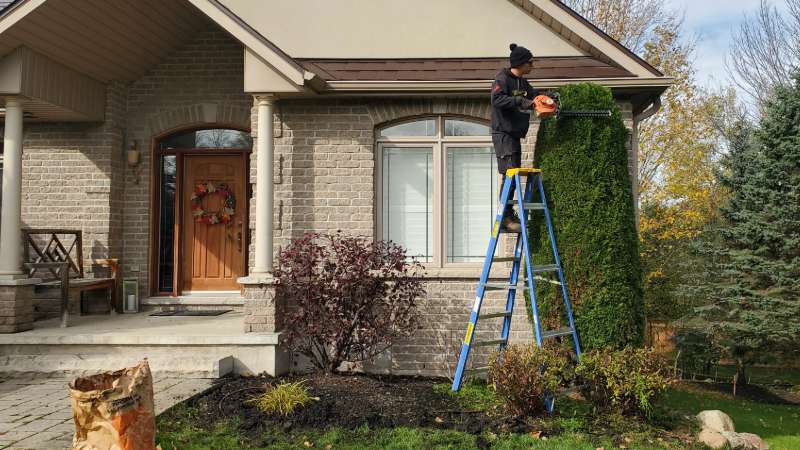 Pruning Your Trees and Hedges Keeps Them Uniform and Healthy
We specialize in pruning and trimming trees, shrubs and hedges
Have you incorporated a large amount of trees, shrubs and hedges into your residential or commercial landscape design?  Have you just moved into a home that has a large out of control hedge or trees on the property that are up against the home or blocking natural light?
In order to keep trees, shrubs and hedges looking their best with healthy new, uniform growth the old dead or dying branches must be trimmed back and pruned. This should be done twice per season, Early Spring and Early Fall.
Warrior Landscaping is a full service landscaping and property contractor based out of Amaranth, Ontario.  We specialize in the care and maintenance of trees, shrubs and hedges for our customers homes, residential developments and commercial properties.
From pruning a privacy hedge back into a uniform shape to maintaining all of the trees on your property our team will be able to keep your trees healthy and looking great.
Recent Hedges We've Trimmed Up!
Tree Trimming and Hedge Pruning Amaranth To Mono ON
Privacy Hedge Trimming
Hedge Removal
Tree Trimming and Pruning
Tree Care and Maintenance
Shrub and Bush Pruning
How Our Tree and Hedge Pruning/Trimming Process Works
There are limits to the tree work we can do for our clients and it's usually limited to what we can "safely do".  We can only prune and trim trees and hedges that we can reach with a ladder.  If a ladder is not possible we work with a trusted local arborist who can take care of any dangerous tree trimming and we can organize and supervise the process.
We start with our initial consultation.
We will listen to your requirements, making any necessary suggestions.
We will work with you to determine the trees and shrubs that need pruning.
We show up on the scheduled days and prune and trim your trees and shrubs as promised.
The end result is healthy trees and shrubs with a clean, uniform look.
The final cost of your tree and hedge trimming will be determined by size and condition of the existing trees and shrubs.  We'll also need to consider the site accessibility. We'll only be able to provide you with an accurate estimate for planting and maintaining your trees and shrubs after a thorough site inspection.
Why Warrior Landscaping For Tree, Shrub and Hedge Trimming?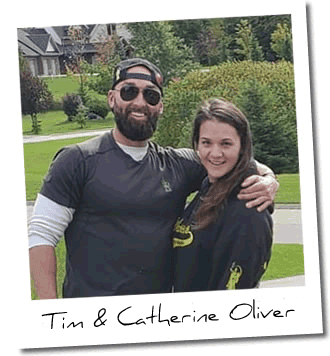 When you choose Warrior Landscaping you are partnering with a small, locally owned, family run business. We're large enough to take care of all your landscaping needs but we're still small enough to give your lawn the specific care and attention it needs to make a big impact on your properties curb appeal.
As Warriors we believe in providing great service and value and complete customer satisfaction through a job well done!   Our employees are experienced and they are expertly trained.  We will conduct ourselves like true professionals on your property at all times, leaving no trace but a beautiful looking freshly mowed lawn!
If you'd like an estimate for tree, shrub or hedge pruning and trimming services please fill out our contact form and we'll get right back to you.