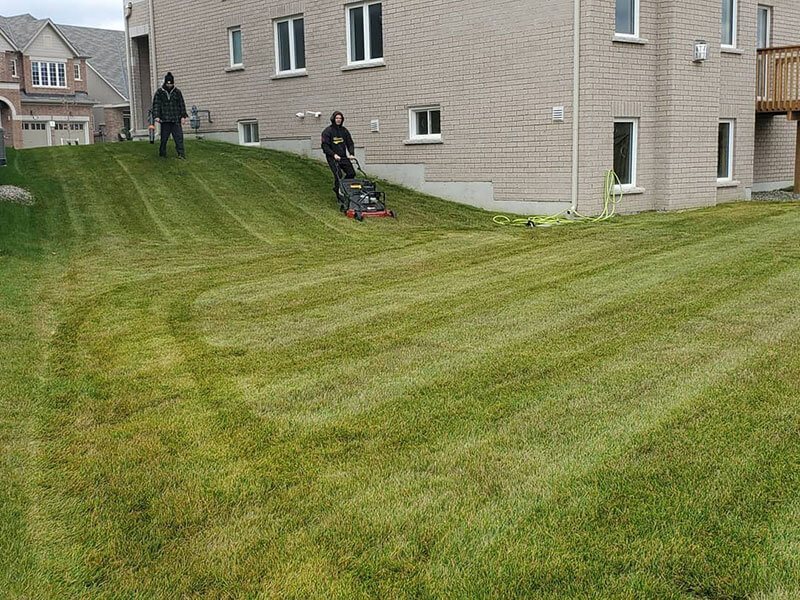 Don't Spend Your Valuable Time Mowing Your Lawn!
We specialize in mowing and maintaining lawns of all sizes.
If you're on this page chances are probably high you own a home or property and you care about it's appearance.  If you have a high visibility property or large estate with lots of lawn area and curb appeal is of the utmost importance then you want the highest quality lawn cutting and maintenance services possible. This means hiring a company that shows up when they are scheduled, who uses professional grade equipment, and leaves no trace of their presence aside from your beautifully mowed and uniform lawn.
Warrior Landscaping is a family owned and operated local lawn mowing and maintenance company based out of Grand Valley, Ontario.  We specialize in lawn mowing services for both residential and commercial clients including HOA's, townhomes and other residential developments.  Backed with over 15 years of lawn care experience and rock-solid customer service you can't go wrong when you choose the Warriors to care for your lawn!
Some Of The Regular Lawns We Mow
Whether we're doing a regular weekly mowing program or just  a one-time cut of a neglected lawn that has grown out of control!  We'll be able tackle your lawn like a boss and get it back into a manageable state.
Lawn Mowing Services
Residential Lawn Mowing
Weekly, Bi-Weekly and Monthly Lawn Mowing
Annual Lawn Maintenance Programs (including feeding/weeding/aerating)
Our Lawn Mowing and Lawn Care Services Include
Trimming around lawn and garden edges.
Blowing out garden beds of any clippings.
Blowing any clippings off sidewalks or driveways.
Bagging and disposal of all grass clippings. (we can leave on your lawn if desired)
Edging of your lawn for a nice sharp appearance. (optional)
Final visual inspection of your property.
How Our Lawn Mowing and Maintenance Process Works
We've mowed hundreds and hundreds of yards throughout Grand Valley and Mississauga over the last 15 years and we've streamlined our processes to cause minimal hassle or inconvenience for the property owner when you hire us.  We can custom tailor your lawn mowing and maintenance package to ensure your property gets the specific attention it needs on a regular and consistent basis.
We start with our initial consultation.  (we aim to provide an estimate within 24-48 hours)
We will listen to your requirements, making any necessary suggestions.
We show up on the scheduled day(s) and mow and maintain your lawn as promised.
The end result will be a well maintained lawn with a fantastic appearance.
Why Choose Warrior Landscaping For Your Lawn care Needs?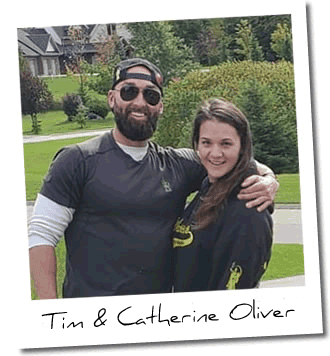 When you choose Warrior Landscaping you are partnering with a small, locally owned, family run business. We're large enough to take care of all your lawn mowing needs but we're still small enough to give your lawn the specific care and attention it needs to make a big impact on your properties curb appeal.
As Warriors we believe in providing great service and value and complete customer satisfaction through a job well done!   Our employees are experienced and they are expertly trained.  We will conduct ourselves like true professionals on your property at all times, leaving no trace but a beautiful looking freshly mowed lawn!
If you'd like an estimate for our lawn mowing services please give us a call (416) 316-9223 or fill out our contact form and we'll get right back to you.