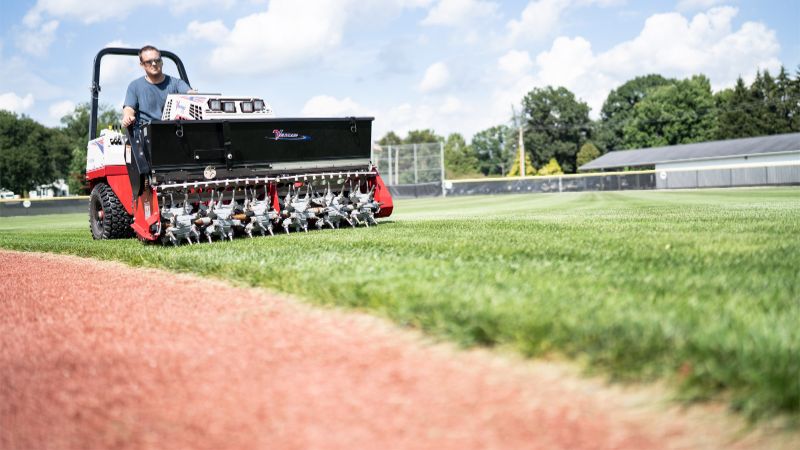 Keep your parks & fields looking neat, sharp and professional
Are you in charge of managing the grounds care for a large park, school, sports-field or recreation center?
Whether its a baseball diamond that you'd like looking like the major leagues, or a large soccer pitch that needs weekly mowing to keep the organizations happy, Warrior Landscaping can help.
We use only the best equipment to manage sports fields, recreation centers, schools & parks.
We offer a select few critical services to keep your Park, School or Sports field property looking its best.
Parks & Recreation Services:
Why Choose Warrior Landscaping for your Parks & Recreation Turf Management?
Warrior Landscaping is a local solo-operated lawn maintenance company. Tim specializes in services to ensure your Lawn is healthy, vibrant and looking its best all season. Servicing Amaranth, East Garafraxa, Mono & Caledon, Warrior Landscaping manages Rural farms, large estate homes as well as retention ponds and parks. Using state of the art equipment with a light footprint allows for a seamless and smooth experience for your grounds, Tim is quiet, professional and personable on the work site. You may not even notice Warrior Landscaping while they are there, but you will certainly enjoy the finished product every single week when they are not, which is perfectly striped lawn patterns with a neat presentation.
If you'd like an estimate for our parks & rec maintenance services please email us at warriorlandscapingservices@gmail.com or fill out our online contact form and we'll get back to you right away.