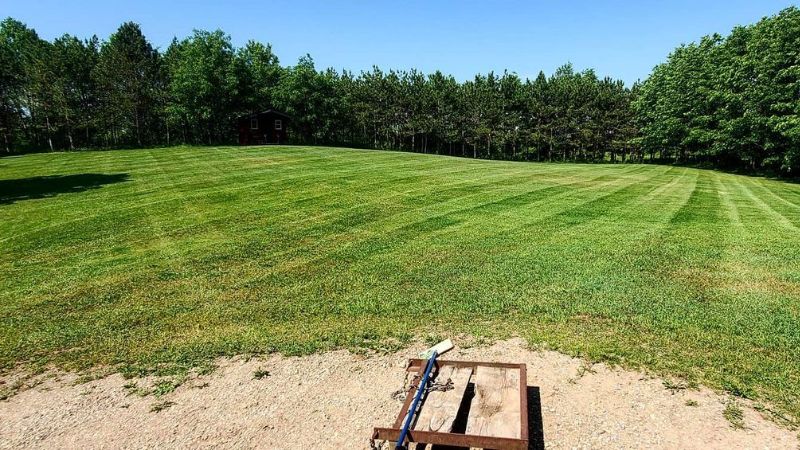 Let us maintain your farm-land & pastures, you focus on the important stuff!
At Warrior Landscaping we understand that farm properties require a lot of work. Acres of lawn-areas and pastures must be kept maintained to allow you to focus on your important workday. Overgrown grass should not be on your to-do list!
Whether you have 1 acres or 10, Warrior Landscaping can help you maintain your lawn areas on a weekly or bi-weekly basis. Mowing hills & fields, trimming fence lines & maintaining overgrown pastures are tedious and time-consuming, we are always up to the task.
Rural & Farm Services:
How our Rural & Farm Estimates Work
Every property we maintain is different and the requirements for care are different too.  We'll work with you to develop a custom maintenance plan that will best meet the needs of your rural property and your budget.
We start with our initial consultation.
We will listen to your requirements, making any necessary suggestions.
We will determine the scope of work, equipment required and labour.
We will provide you with a detailed and written estimate for the work.
We will show up on the scheduled day(s) and complete our services as promised.
The end result will be a beautifully landscaped property.
Why Choose Warrior Landscaping For Your Rural & Farm Property?
When you choose Warrior Landscaping to care for rural or farm property you are partnering with a small, locally owned, family run business. We're large enough to take care of all your landscaping needs but we're still small enough to give your property the specific care and attention it needs to make a big impact on your curb appeal.
Warrior Landscaping is a local solo-operated lawn maintenance company. Tim specializes in services to ensure your Lawn is healthy, vibrant and looking its best all season. Servicing Amaranth, East Garafraxa, Mono & Caledon, Warrior Landscaping manages Rural farms, large estate homes as well as retention ponds and parks.
We use state of the art equipment with a light footprint that allows for a seamless and smooth experience for your grounds. Tim is quiet, professional and personable on the work site. You may not even notice Warrior Landscaping while they are there, but you will certainly enjoy the finished product every single week when they are not, which is perfectly striped lawn patterns with a neat presentation.
If you'd like an estimate for our rural & farm maintenance services please email us at warriorlandscapingservices@gmail.com or fill out our online contact form and we'll get back to you right away.