Tree Removal Amaranth and Caledon, ON
Need Some Small Trees, Hedges or Shrubs Removed?
We remove the small trees and shrubs arborists are too busy for!
It's when a homeowner first moves into a new-to-them-home that changes to a landscape are mostly likely to occur.  Have you just moved into a home with an established landscape?  Are you wanting to remove or replace some of the existing trees, shrubs or hedges?  If so, it's likely you'll need to have a few trees removed.  Warrior Landscaping is ready and able to help you with any small to medium tree removal operations. We practice safe, efficient & professional tree removal service in accordance with industry guidelines.
Warrior Landscaping is a landscape maintenance contractor based out of Amaranth, Ontario.  We specialize in removing the small trees, hedges, shrubs, and bushes that most arborists or larger companies are too busy for.  We also offer hedge and tree replacement services too!
Small Tree Removal Services
Small tree removal
Removing or replacing hedges
Removing or replacing shrubs
Removing or replacing decorative bushes
Why Should You Choose Warrior Landscaping For Your Tree Removal?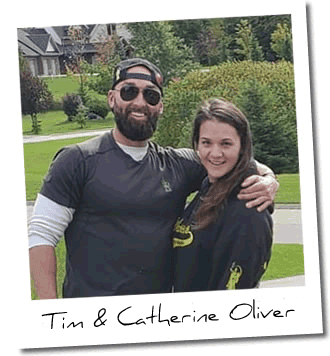 When you choose Warrior Landscaping for your tree removal on your property you are partnering with a small, locally owned, family run business.
We're large enough to take care of all your tree removal needs but we're still small enough to give your project the specific care and attention it needs.
As Warriors we believe in providing great service and value and complete customer satisfaction through a job well done!   Our employees are experienced and they are expertly trained.  We will conduct ourselves like true professionals on your property at all times, leaving no trace behind except for the work we have completed.
If you'd like an estimate for Tree Removal services please fill out our contact form and we'll get right back to you.