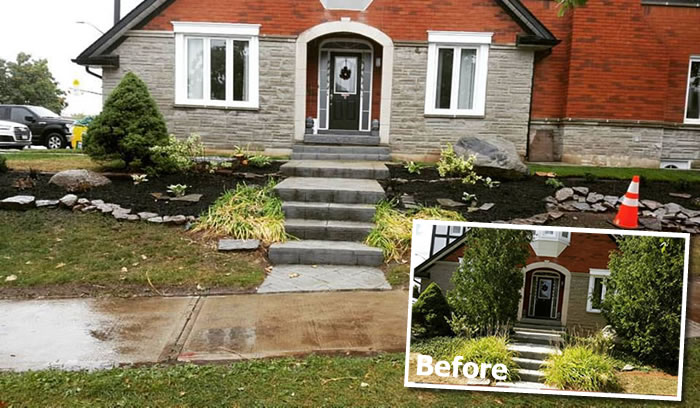 Need Some Small Trees, Hedges or Shrubs Removed?
We remove the small trees and shrubs arborists are too busy for!
It's when a homeowner first moves into a new-to-them-home that changes to a landscape are mostly likely to occur.  Have you just moved into a home with an established landscape?  Are you wanting to remove or replace some of the existing trees, shrubs or hedges?  If so, it's likely you'll need to have a few trees removed.  It sounds easy enough, right?  Sure, if you want to go at them with a chainsaw but this leaves behind an unsightly stump you must now work around.  We can certainly remove them with a chainsaw if you like but we can also dig the small tree out by the roots and remove it properly.
Warrior Landscaping is a landscape maintenance contractor based out of Grand Valley, Ontario.  We specialize in removing the small trees, hedges, shrubs, and bushes that most arborists or larger companies are too busy for.  We also offer hedge and tree replacement services too!
Small Tree Removal Services
Small tree removal
Removing or replacing hedges
Removing or replacing shrubs
Removing or replacing decorative bushes
Why Should You Choose Warrior Landscaping For Your Garden Bed Design And Plant Selections?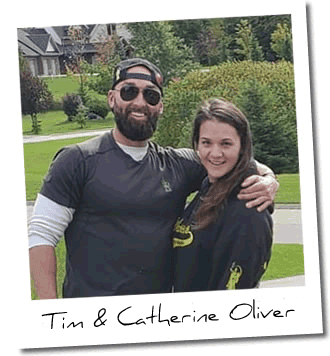 When you choose Warrior Landscaping to design and/or build the gardens on your property you are partnering with a small, locally owned, family run business.  Catherine Carlini (our plant selection and garden specialist) will be able to help you make great choices when it comes to your garden.
We're large enough to take care of all your garden construction needs but we're still small enough to give your new garden the specific care and attention it needs to make grow into an excellent investment for your curb appeal.
As Warriors we believe in providing great service and value and complete customer satisfaction through a job well done!   Our employees are experienced and they are expertly trained.  We will conduct ourselves like true professionals on your property at all times, leaving no trace behind except your beautiful looking garden.
If you'd like an estimate for Garden Design/Planting services please give us a call (416) 316-9223 or fill out our contact form and we'll get right back to you.