Commerical Property Maintenance From Amaranth to Mono Ontario
Your Commercial Lawn and Garden Areas Deserve The Best!
We specialize in lawn and garden maintenance for commercial properties of all sizes.
As a property manager or site coordinator we understand that your time is valuable, this is why the team at Warrior exercises self sufficiency and assertiveness. We aim to minimize your workload & supervision by increasing our attention to detail and communication. We are property managers' best kept secret in pleasing all parties involved.
We have experience maintaining commercial plazas, parks, subdivisions, cemeteries & town-home associations. With full insurance, complete WSIB coverage as well as industry safety protocols met, you can rest assured the Warriors are up for the task visit after visit.
Warrior Landscaping  is a full service lawn and landscape maintenance contractor working out of Amaranth, Ontario.  We specialize in working directly with commercial property managers and owners to develop custom tailored lawn care and garden maintenance programs to keep your property looking it's best year-round.
From site inspections & yard-waste collections to lawn & garden maintenance you will notice the warrior difference immediately. We use professional grade equipment with the necessary safety protocols present. Gardens freshly mulched, lawns freshly striped and hedges freshly pruned will be the highlight of your properties appeal.
Commercial Lawn & Garden Care
Grounds maintenance
Lawn maintenance
Tree & Hedge maintenance
Site inspections
Pictures & Follow ups
How Our Commercial Lawn and Landscape Maintenance Process Works
What's most important when dealing with a lawn care and landscaping professional is that they are reliable and they show up to complete the work when it's scheduled.  You're hiring a landscaping contractor because you don't want to do this work in-house, yet you recognize that it must be done to keep your property or the property you manage looking beautiful and welcoming.
We start with our initial consultation.
We will listen to your requirements, making any necessary suggestions.
We show up on the scheduled days and complete our services as promised.
We will be attentive to your property and bring up any concerns if we find them.
The end result is a lawn, garden and landscape that will look clean and well cared for.
It's impossible for us to quote your landscape maintenance project without coming for a site visit and consultation, so if you'd like to get that process started use our online contact form and we'll get right back to you.
Why Warrior Landscaping Your Commercial Lawn Service?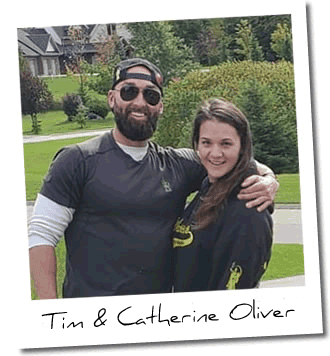 When you choose Warrior Landscaping to care for the lawns and gardens on your commercial property you are partnering with a small, locally owned, family run business. We're large enough to take care of all your landscaping needs but we're still small enough to give your commercial property the attention it needs to make a positive impact in how the public perceives your facility.
As Warriors we believe in providing great service and value and complete customer satisfaction through a job well done!   Our employees are experienced and they are expertly trained.  We will conduct ourselves like true professionals on your property at all times, leaving no trace of our presence other than a landscape that looks like it's taken care of by a team that cares!
If you'd like an estimate for commercial lawn care and landscape maintenance services please fill out our contact form and we'll get right back to you.