Shrub, Tree And Hedge Planting Amaranth and Caledon, ON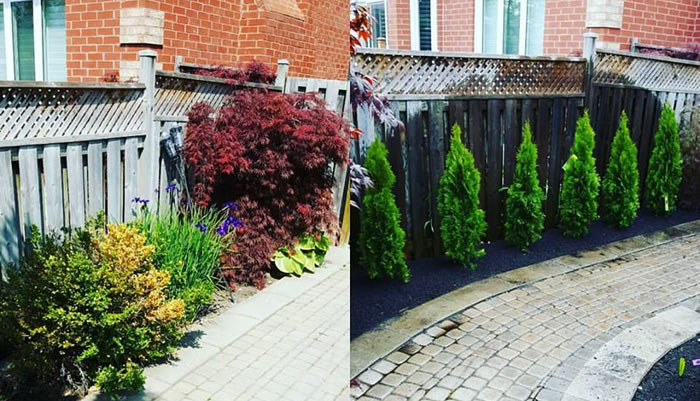 Are you looking to add some more beauty and interest into your landscaping?  Perhaps you'd like to have a little more privacy from the neighbours or from a busy road.  Look no further than the addition of trees, shrubs and hedges into your landscaping design.  Very easy to maintain once established, trees and hedges continue to increase your property value as they grow and mature.
To get the most success out of planting trees and shrubs on your property careful consideration is needed. Selecting the right location, the right season to plant (early spring, summer, or fall), even down to the right type of species of tree are all factors that need to be taken into account for your property.  Your specific needs & requirements for trees as well as your land and soil conditions will help guide us to the right decision.
Warrior Landscaping is a full service landscaping contractor based out of Amaranth, Ontario.  We specialize in planting trees, shrubs and hedges on both residential and commercial properties.  Whether you'd like to establish a new privacy hedge, replace a hedge that is dead or dying or you want to strategically plant some trees around your property, the Warriors can help!
Planting Trees, Shrubs and Hedges For Landscaping
Tree and Shrub Planting
Decorative Bush Planting
Maintaining Trees and Shrubs on Commercial Properties
Maintaining Trees and Shrubs on Residential Properties
How Our Tree and Shrub Planting Process Works
We've planted hundreds of trees and shrubs for our commercial and residential clients over the years.  It's the initial species selection and the care and meticulous prep work we do during the actual planting that contributes to the beautiful results we're able to achieve with our clients hedges, trees, and shrubs.
We start with our initial consultation.
We will listen to your requirements, making any necessary suggestions.
We'll help you determine the hedge, tree or shrub species we plant and their size.
We show up on the scheduled days and plant your trees, hedges, and shrubs as promised.
How Much Does Planting Trees and Hedges Cost?
The final cost of your trees will be determined by the species you've chosen, how many of them there are and what size they are.  We'll also need to consider the site they'll be planted in and how much labour will be required to add/remove soil and plant the trees themselves.  Depending on the amount of trees there might also be a delivery charge.
We'll only be able to provide you with an accurate estimate for planting and maintaining your trees and shrubs after a thorough site inspection.
Warranty On Plantings - Depending on the supplier (wholesale nursery) they may offer up to a 1 year guarantee on their trees.  These warranties usually stipulate that you must have an automated and operational irrigation system in place to water the trees regularly.  The majority of hedges, trees, or shrubs that turn brown and die are usually not watered enough!
Why Warrior Landscaping For Tree, Shrub and Hedge Planting?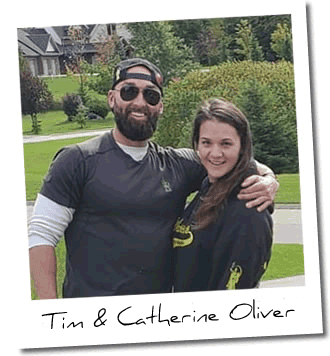 When you choose Warrior Landscaping to plant trees or a hedge on your property you are partnering with a small, locally owned, family run business. We're large enough to take care of all your landscaping needs but we're still small enough to give your new tree or hedge plantings the specific care and attention they need to make a big impact on your properties curb appeal.
As Warriors we believe in providing great service and value and complete customer satisfaction through a job well done!   Our employees are experienced and they are expertly trained.  We will conduct ourselves like true professionals on your property at all times, leaving no trace but you're new hedgerow or trees.
If you'd like an estimate for tree, shrub or hedge planting services please fill out our contact form and we'll get right back to you.