Garden Bed Design in Amaranth and Caledon, ON
Garden Bed Design and Plant Selection
We design and build beautiful garden beds.
Having beautiful garden beds around your property is a great way to make your property really stand out.  Everyone can appreciate a beautiful garden but there are many homeowners and property owners that just don't know how to actually create them.  Creating beautiful gardens can takes years of experience not only in plant identification but also how to plant and properly care for the gardens too.
Warrior Landscaping is a landscaping and garden contractor based out of Amaranth, Ontario.  Team member Catherine Oliver is our flower and plant arrangement specialist.  She brings more than 8 years of experience working in her families busy garden center helping home and property owners make great choices for their new gardens.
Some Of The Gardening Work We Do
Whether you want big colorful seasonal gardens and plantings around your property for maximum interest and attention or something simple and low maintenance we'll be able to help you design and build amazing garden beds on your property.
Garden Bed Plant Selection and Design Services
Garden bed design and construction
Garden bed plant selection
Annual flower garden planting services
Garden maintenance services
Garden bed clean ups
Why Should You Choose Warrior Landscaping For Your Garden Bed Design And Plant Selections?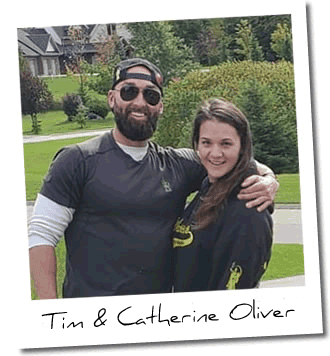 When you choose Warrior Landscaping to design and/or build the gardens on your property you are partnering with a small, locally owned, family run business.  Catherine Oliver (our plant selection and garden specialist) will be able to help you make great choices when it comes to your garden.
We're large enough to take care of all your garden construction needs but we're still small enough to give your new garden the specific care and attention it needs to make grow into an excellent investment for your curb appeal.
As Warriors we believe in providing great service and value and complete customer satisfaction through a job well done!   Our employees are experienced and they are expertly trained.  We will conduct ourselves like true professionals on your property at all times, leaving no trace behind except your beautiful looking garden.
If you'd like an estimate for Garden Design/Planting services please fill out our contact form and we'll get right back to you.