Choosing A Landscaping Company For Your Commercial Property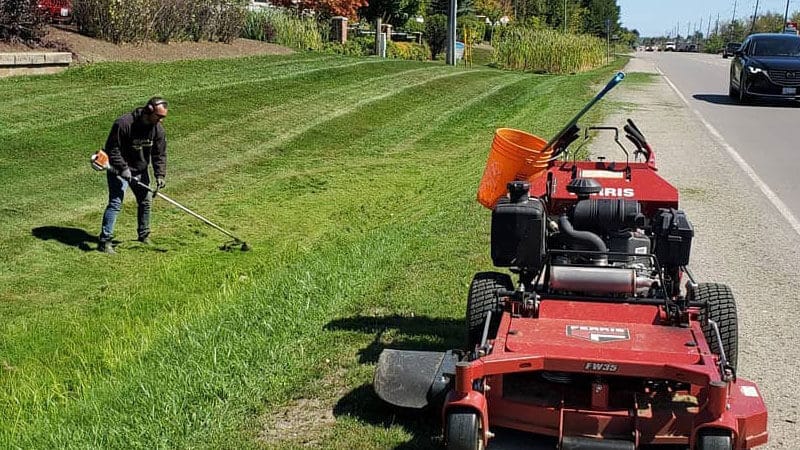 Do You Own Or Manage A Commercial Property, Strata, Condo, Townhome, or Home Owner Association?
Managing any busy commercial or residential development is a big task all on it's own and having to worry about your landscaping and appearance of your property is a problem many stratas and home owner associations face. There are literally hundreds of landscaping companies to choose from in our area but how do you know if the company you're choosing will be suited to maintain your property they way you've envisioned?
Choosing the right landscaping company for your development could be the difference of having your property be the envy of the neighbourhood or the property that stands out for all of the wrong reasons.
Maintaining a large residential property with annual plantings, intricate garden beds, large lawns, mature trees, bushes and hardscaping such as decks, patios, walkways and retaining walls is very labour intensive and requires frequent, year-round attention.
When choosing a landscaping or property maintenance company to take care of your commercial property, condo, strata or townhome landscaping consider the following.
#1. What Will They Be Doing For You?
Do you have an agreement in writing as to the scope of work you'd like your landscaping team to complete? A well equipped landscaping company should be able to complete any of the following tasks for your commercial property, strata, or home owners association:
Lawn Maintenance
Lawn Weeding
Lawn Fertilizing
Lawn Edging
Lawn Remediation
Gardening Services
Tree and Hedge Planting
Tree Trimming
Hedge Trimming
Shrub Trimming
Fruit Tree Pruning
Leaf Collection
Organic Debris Hauling
Property Clean Ups (spring/fall)
#2. Is The Company Properly Insured?
Proper insurance for this type of work is crucial when working around commercial properties or large multi-family dwellings. It's not unheard of for a lawn mower to throw a hidden rock through a window on a building or a vehicle and if the company is insured it can easily be repaired at no cost to you.  If you've hired a landscaper with a mower and a pickup truck who doesn't have any insurance your chance of having the damage fixed is pretty slim.
#3. Do They Have a Clear Contract?
It'd be great if we could all do business on a hand-shake but when typical landscaping maintenance contracts are anywhere from $5,000 to $100,000+ annually it's important to have a very clear and itemized contract in place.
It's great for a landscape company to have the predictable revenue a negotiated contract with a large strata will bring in but it's equally as important that the services you're paying for are being provided and this is where a contract keeps everybody on the same page.  It protects your strata's investment in the appearance of your property and it secures the landscapers time and the use of their manpower and equipment to keep your property looking it's best.
#4. Properly Trained and Supervised Staff
It's important the landscaping crew that is assigned to your property is properly trained and also has a manager with several years of landscaping and lawn care experience. Staff that have been properly trained will work more efficiently, do a better quality job and they'll do it safer too. Having a competent manager on every project is important too so that you know nothing is being overlooked on your property and you're receiving the utmost of care.
#5. Can They Accommodate Your Residents Requests?
With so many different unique residents in a modern day residential development like a condo or townhome complex it's important to find a landscaping company that can accommodate some of the residents requests. It's not uncommon for residents to have small yards or gardens they care for on their own and the use of sprays for insects and weeds can also be bothersome for some residents who would like a natural approach instead. These situations should be clearly spelled out in the contract or discussed and handled appropriately with all parties agreeing.
#6. What Happens After a Windstorm?
We get several really strong windstorms annually throughout our area and they always leave a ton of broken branches, leaves and other organic debris scattered on your roof, throughout your lawns, gardens and outdoor patio areas. It's impossible for your landscaper to predict when a windstorm occurs but be sure it's mentioned in your contract what is going to happen. Will they dispatch crews right away? Do they require you to phone them? Will it take several days to get your property cleaned up? These are all important questions to ask.
#7. Frequency of Landscaping Visits
This is very important because any large property is going to need regular and frequent visits, usually at least once per week and sometimes more depending on the property and your specific needs. A property with extensive gardens, lawns and many mature trees will need constant, skilled attention. Many property owners try to save money by having their landscapers come less frequently and this can be OK for some areas of your property but not so great for others and your landscaper should explain why.
Why Choose Warrior Landscaping To Maintain Your Property?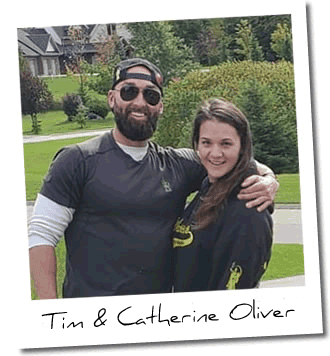 When you Choose Warrior Landscaping to maintain your residential development you are partnering with a small, locally owned and owner operated company. We are insured to work on properties such as yours and are licensed to conduct business throughout our area in Ontario.
Our staff wear branded shirts, are properly trained, and will always be friendly and courteous. You can be sure that anytime one of our crews is present on your property one of our managers will be there to oversee and supervise the work so you can be assured of the high quality attention to detail we've promised.  By choosing Warrior Landscaping you'll have the peace of mind knowing that your property is in excellent hands.
If you'd like to schedule a time for us to provide you with an estimate to maintain the landscaping on your commercial or residential property please fill out our online contact form and someone will be getting right back to you.