Lawn Aeration in Amaranth and Caledon, ON
Aerating Your Lawn Is Critical For Healthy Grass.
We can professionally aerate lawns of all shapes and sizes.
There are many different steps and processes required to achieve that beautiful lawn you've always wanted for your home or property.  One of those steps, critical to your lawns success is the proper aeration of the soil.
This is required because over time grass can grow really thick and when you add in lawn trimmings and natural lawn thatch (criss crossing of grass) you begin to starve the soil and roots below of much needed nutrients and Oxygen. Aerating your lawn, helps counter this and keeps your soil healthy, in turn your grass can breath and has healthy roots.
Warrior Landscaping is a full service lawn care and maintenance company based out of Amaranth, Ontario. We specialize in aerating lawns as a stand alone service or as part of a regular annual lawn maintenance program.  We work with both residential and commercial clients on lawns of all shapes and sizes.
Lawn Aerating Services In Amaranth, ON
Lawn Aeration
Regular Lawn Maintenance
Lawn Root Maintenance
What Exactly Is Lawn Aeration?
The lawn aeration process involves perforating your soil with hundreds of small holes that allow oxygen, water and nutrients to penetrate directly to the grass roots.  The "plugs" that are removed usually contain an inch or two of soil and are about 1/2″ to 3/4″ in diameter.
This process delivers oxygen, water and nutrients directly to the roots which encourages the roots to grow deeper and work to maximize the local soil to produce a more vigorous lawn.  Aerating has long been a lawn care secret that golf courses and sports fields have employed for a long time because it really makes a difference especially when part of a total lawn care program.
Does My Lawn Really Need Aeration?
The short answer is yes, if you are serious about the health and appearance of your lawn.  The long answer is that it really depends on several factors.
Does your lawn get heavy use from children or pets?
Do you let your grass clippings fall back onto the lawn?
Was your lawn recently installed as part of your new home construction?
Does your lawn seem to dry out easily and not uptake water as it should?
These are all signs your lawn could benefit from aerating.  The best time to aerate your lawn is during the spring and summer growing season when the roots can recover quickly and the grass can work to fill in all of the plugs of grass/soil that were removed during the aeration process.
Why Choose Warrior Landscaping For Your Lawn Aeration Needs?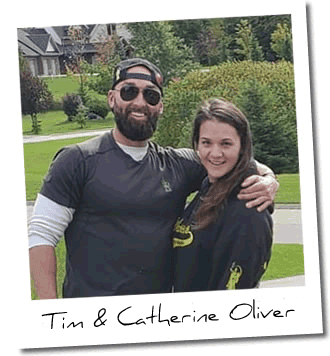 When you choose Warrior Landscaping you are partnering with a small, locally owned, family run business. We're large enough to take care of all your lawn care and property maintenance needs but we're still small enough to give your lawn the specific care and attention it needs to make a big impact on your properties curb appeal.
As Warriors we believe in providing good value and complete customer satisfaction through a job well done!   Our employees are experienced and they are expertly trained.  We will conduct ourselves like true professionals on your property at all times, leaving no trace but a beautiful looking lawn!
If you'd like an estimate for aerating your lawn or lawn care and maintenance please fill out our contact form and we'll get right back to you.