Professional Lawn Care In Amaranth and Caledon, ON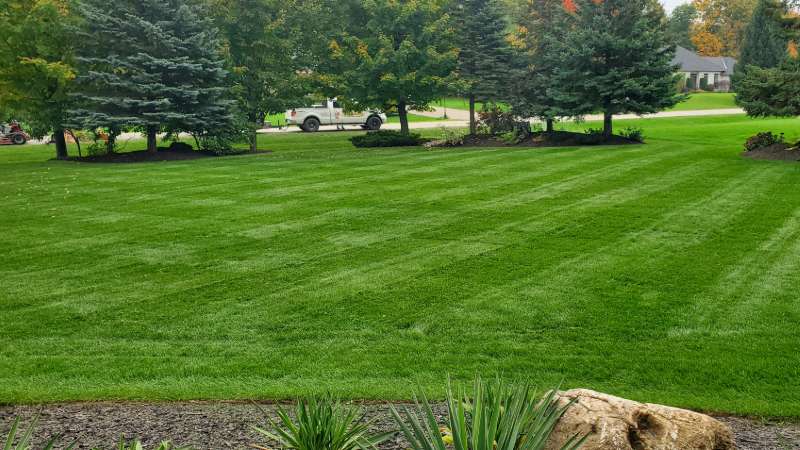 Want To Have The Most Beautiful Lawn In Your Neighborhood?
We specialize in complete lawn care and lawn maintenance service.
A beautiful, healthy lawn doesn't happen by having good luck. The most beautiful lawns you admire are often the result of professional care and maintenance.  To have the best looking lawn in the neighborhood you need to partner with a lawn care specialist who knows and understands how to properly care for and maintain your grass.
The results of professional lawn care can make your property stand out for all of the right reasons!
Warrior Landscaping is a family owned and operated local lawn care and maintenance company based out of Amaranth, ON.  We specialize in providing complete lawn mowing and lawn care services for both residential and commercial clients including home owner associations, townhomes, condominiums and other residential and commercial developments that have extensive lawn and garden areas that are high visibility and need regular professional care.
Lawn Care Services Include:
How Our Total Lawn Care Packages Works
The Warrior Landscaping team is on a mission to provide the most complete lawn care maintenance packages that are tailored specifically to the unique needs of our customers properties.  Every property we work on is different and there isn't a one size fits all approach to lawn care.
If you need any services related to your lawn or your landscaping on your residential or commercial property we'll be able to take care of it for you on a regular and on-going basis.
Our initial consultation will cover everything in detail so we can move forward with a solid plan.
We start with our initial consultation. (we come for an on-site assessment)
We will listen to your requirements, making any helpful suggestions or expertise.
We will view your property/grounds and determine the scope of work.
We will take any measurements required to help aid us in our estimate.
We will provide you with a written estimate and schedule to complete the work.
Our team will show up on the scheduled day(s) and mow and maintain your lawn as promised!  The end result is a beautiful lawn and landscape that will stand out for all of the right reasons.
To give you an accurate estimate for your lawn care service we'll need to visit your property and discuss your needs. The final cost of our total lawn care packages will be determined by the size of your property, the nature of the services we're performing and how frequently they will be required.
Why Choose Warrior Landscaping For Your Lawn care Needs?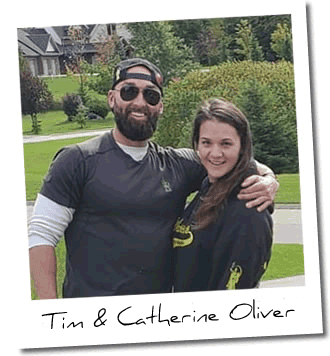 When you choose Warrior Landscaping you are partnering with a small, locally owned, family run business. We're large enough to take care of all your lawn care and property maintenance needs but we're still small enough to give your lawn the specific care and attention it needs to make a big impact on your properties curb appeal.
As Warriors we believe in providing good value and complete customer satisfaction through a job well done!   Our employees are experienced and they are expertly trained.  We will conduct ourselves like true professionals on your property at all times, leaving no trace but a beautiful looking lawn!
If you'd like an estimate for mowing your lawn or lawn care and maintenance please fill out our contact form and we'll get right back to you.